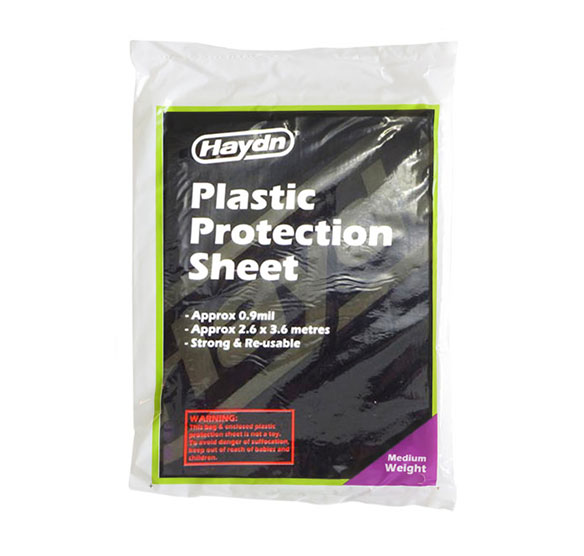 Plastic Protective Sheet
×
Available Pickup Locations
(No Deliveries)
×
$5.00
2600mm x 3600mm
WHY YOU SHOULD USE IT
This is a multi-use 0.9mil polythene plastic protective sheet, that clings to the floor and items it is protecting. Great for protection during storage, painting, gardening, or other renovations.
WHEN YOU SHOULD USE IT
Place on the floor and over items in storage units to protect goods.
Floor and furniture protection when painting and decorating.
Protecting driveways against oil spills when servicing.
Temporarily covering broken windows.
Covering ground to prevent weeds.
Covering compost heaps.
Covering young plants.